Creating a corporate news you'll be creating a page to present the news.
To create a modern news page perform the following steps:
1) Go to the site where you want the news to be located.
2) From here, click + New, and then 'News post' to create a page for your news.
The name you chose for the page will be reflected in the title of the news page.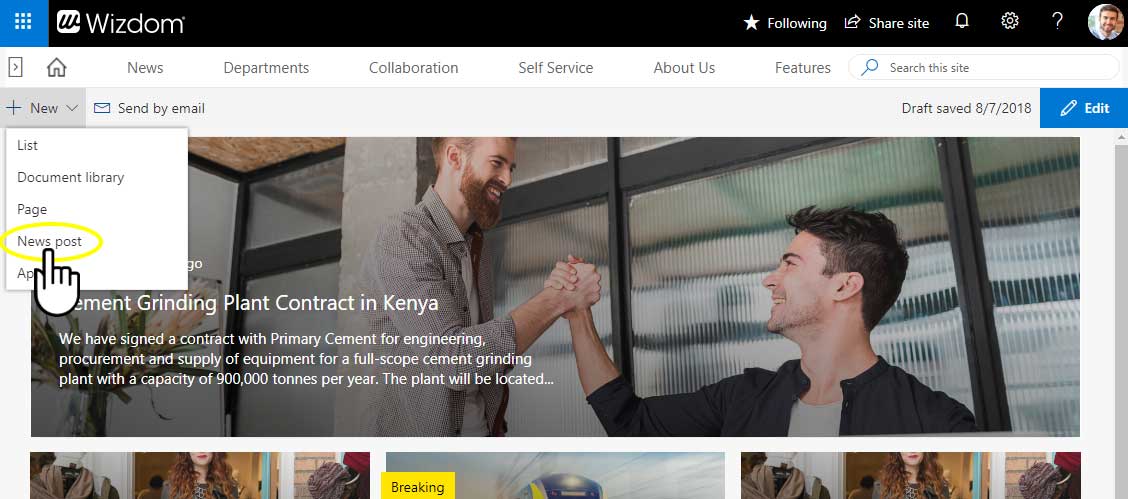 NOTE: News on a modern SharePoint site does not reside on a news site, like news on a classic SharePoint site does.