The Cafeteria Menu web part displays menus from a cafeterias in a visually appealing design that informs users on the daily or weekly menu with images, description, and nutrition or other additional information.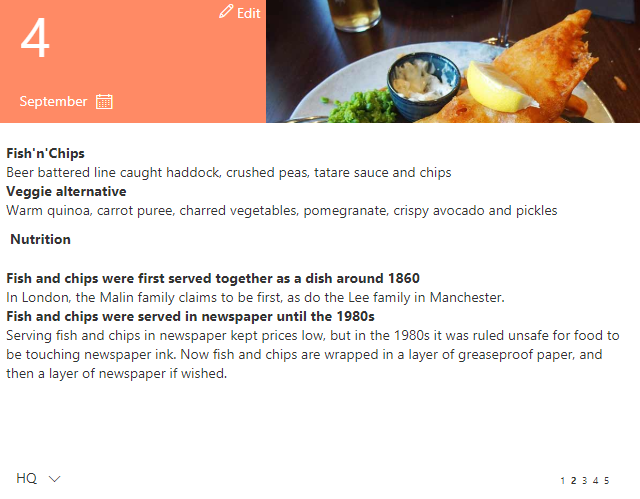 To insert the Cafeteria Menu web part on a modern page, perform the following steps:
1) With the page in edit mode, click the plus icon to see the list of web parts available.
2) Find the Cafeteria Menu web part either by navigation or by searching the list.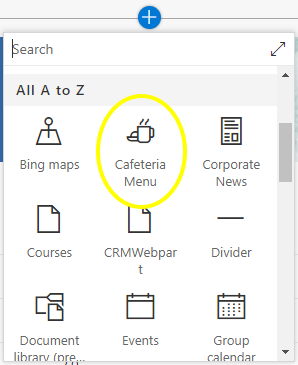 Once placed on a page, you can configure the Cafeteria Menu web part by clicking the pencil icon to the left of the web part.

In the settings panel to the right, you configure the web part settings.