Wizdom Configuration Center is the control unit for administrators to manage the Wizdom application. Here, we provide you with an overview of tools in Wizdom Configuration Center.
What is Wizdom Configuration Center?
Wizdom includes a range of setup tools that make it easy to manage, update, and enhance your intranet. The Configuration Center is the cockpit that provides admins and editors easy access to these tools.
The Configuration Center includes four areas:
'Support' is where you find written and video documentation to Wizdom modules as well as Wizdom release notes.
'Modules' provides access to configure Wizdom's modules. Also, documentation for the modules is found here.
'Custom Modules' is where you find the apps you have created for your SharePoint solution by using the Wizdom framework.
Finally 'Admin' presents you to Wizdom administration tools. From here you find tools to manage general parts of your solution like languages, licenses, permissions, site collections, and more.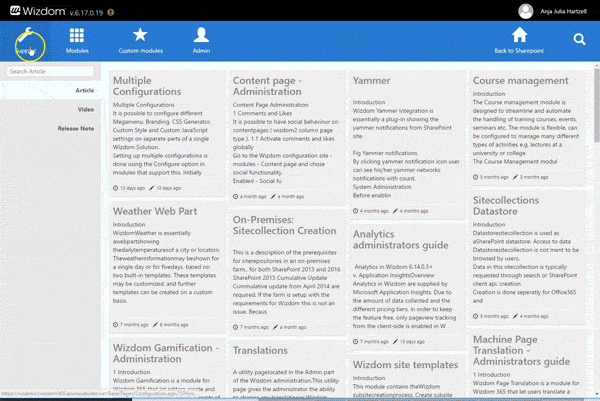 Wizdom Configuration Center Navigation.
Finding Wizdom Confguration Center
Wizdom Configuration Center is found together with lists, libraries, and other apps in your site collection.
You reach the Configuration Center from the utility navigation in the top of your Office 365 solution.
Click this icon:

in the menu. Wizdom Configuration Center will open in a new window.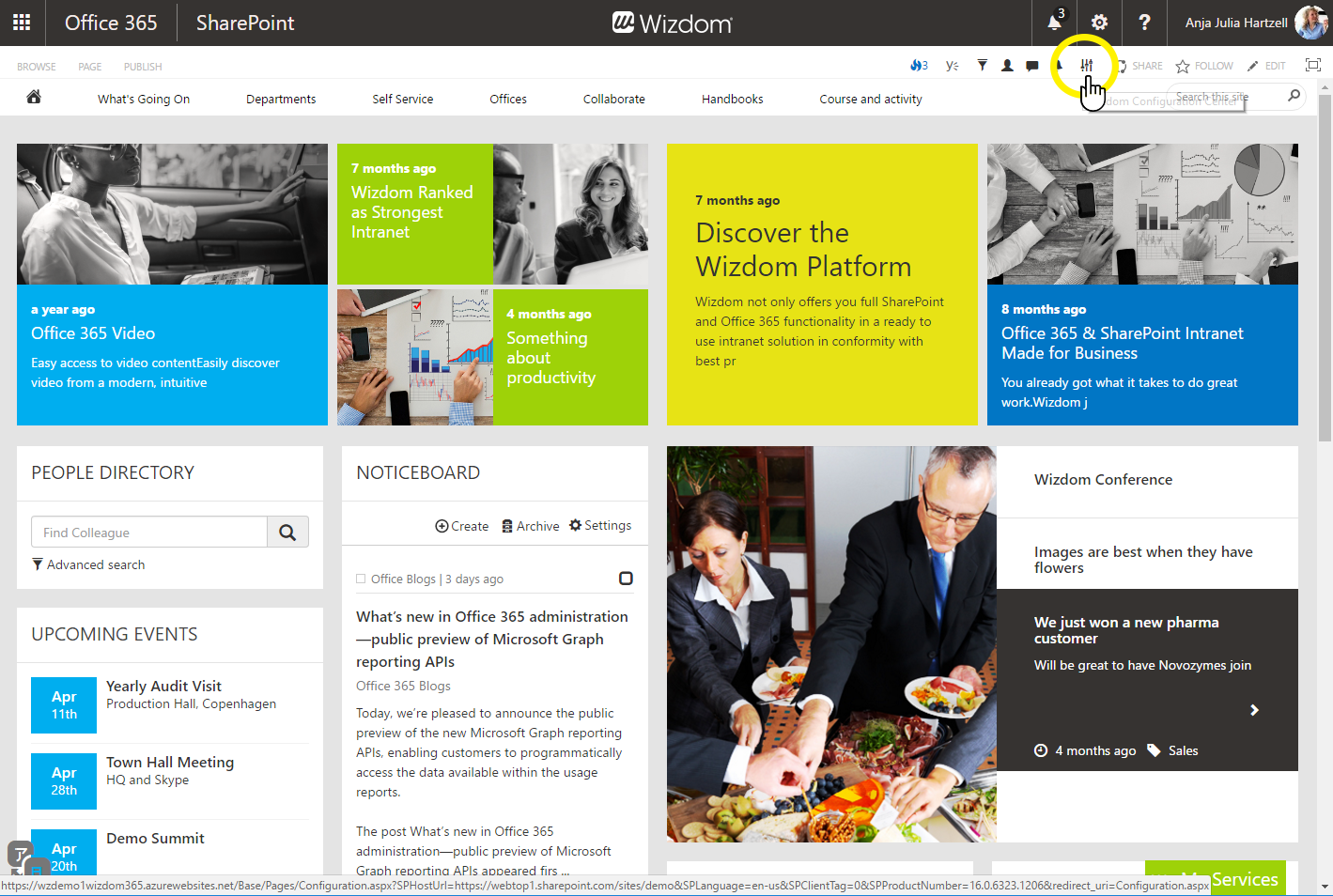 Click the 'Back to SharePoint' menu link in the upper right corner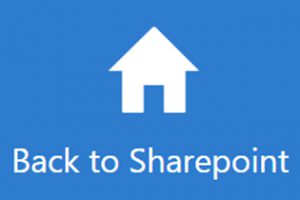 in order to get back from the Configuration Center to the frontpage of your SharePoint digital workplace.