Upgrading Enterprise on SharePoint Online
See what your current version of Enterprise is
Visiting Enterprise Configuration Center, you can always see what version of Enterpise your solution is currently running on.
In the left corner, just next to the Enterprise logo, you'll see the number of the version you've employed. A red exclamation mark tells that you aren't running on the latest release, while a green check mark will let you know that you've already upgraded to the latest version.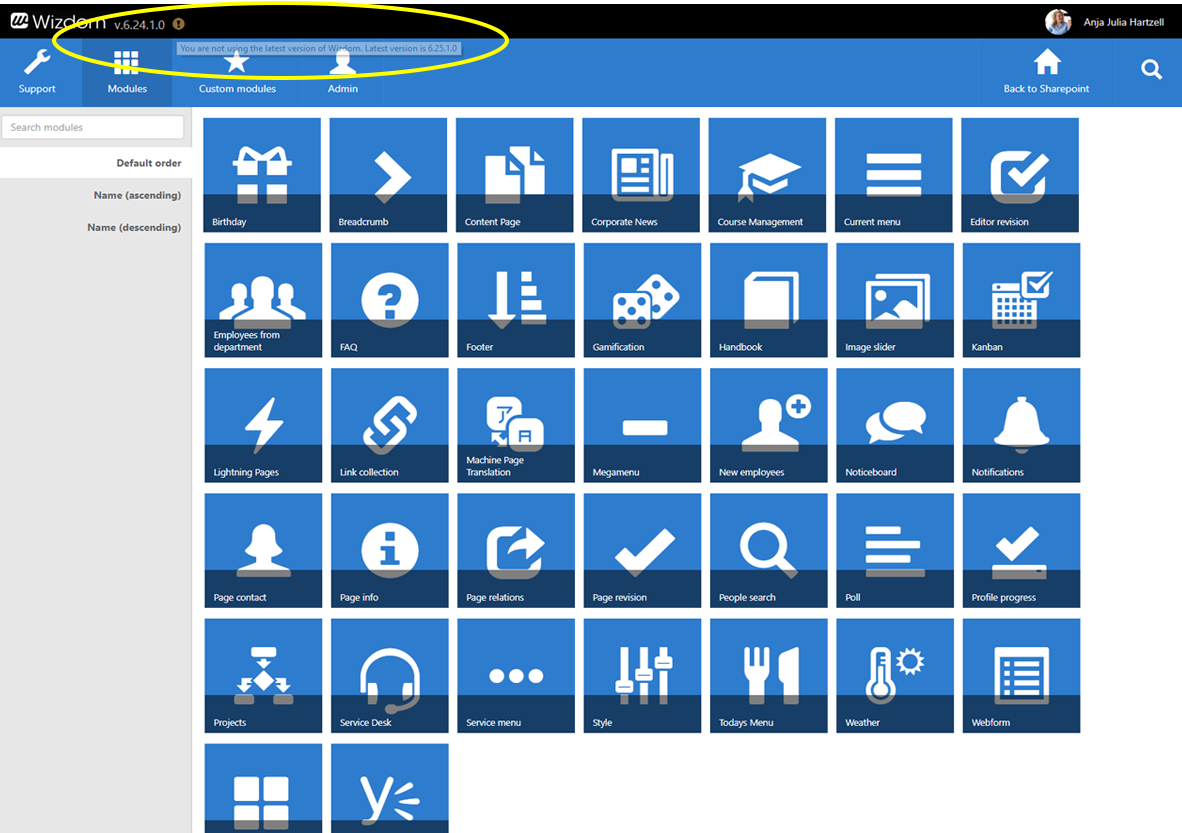 In this example, a red exclamation mark next to the Wizdom version informs that the Wizdom version used is not the latest. Hovering over the version number you'll see the number of the newest Wizdom version.
Upgrade Enterprise
First, find an appropriate hour to start the upgrade process. During the approximate 20 minutes it takes for the upgrade to process, Enterprise will be unresponsive, and no user will be able to access your intranet.
NOTE: The upgrade will affect the whole Enterprise installation. This means that all site collections, with the Enterprise installation installed, will be affected.
To start or schedule the upgrade process of your solution, go to the 'Admin' area in Enterprise Configuration Center and select the 'Wizdom Upgrade' tile.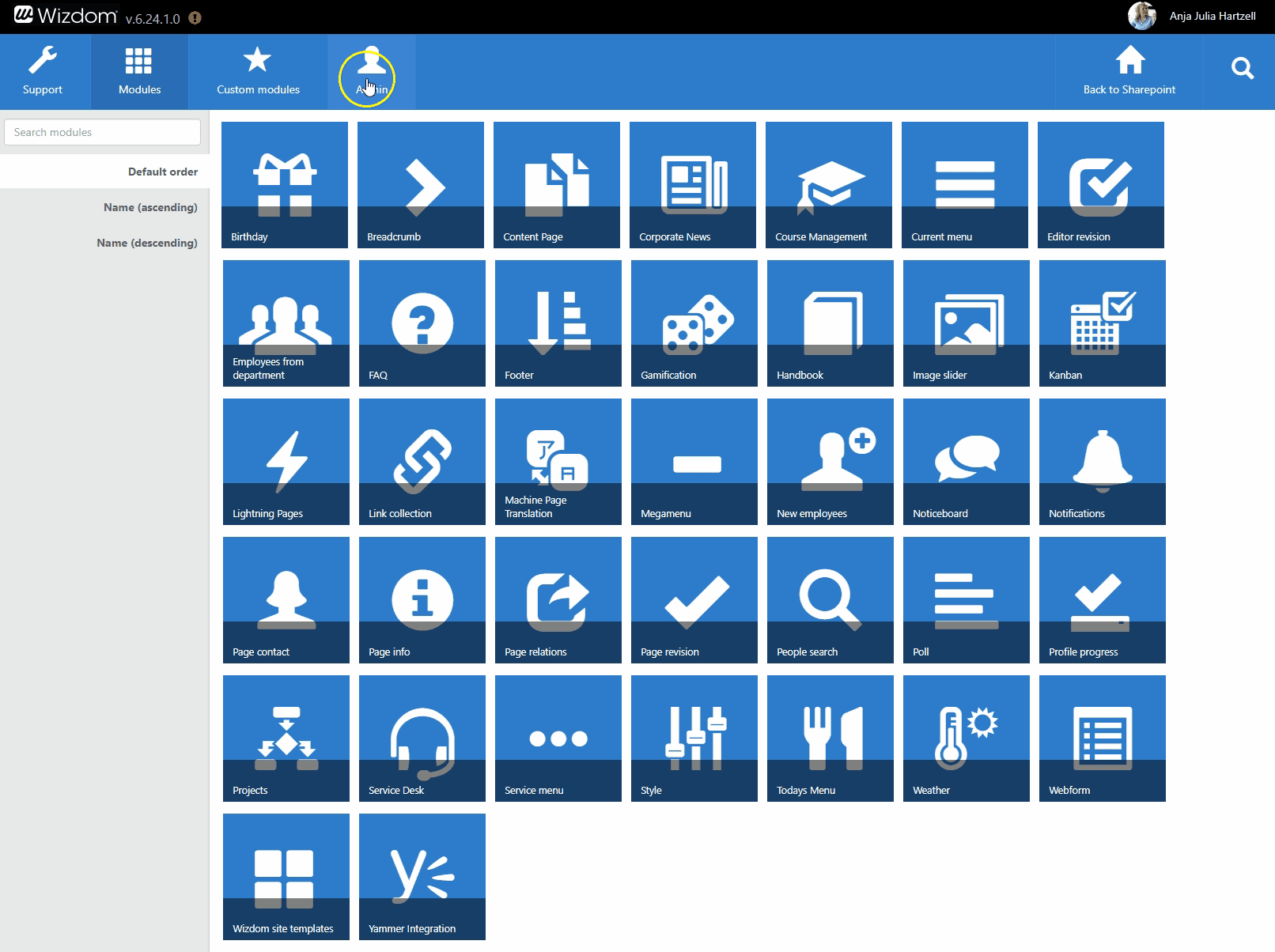 This will lead you to the Enterprise upgrade page.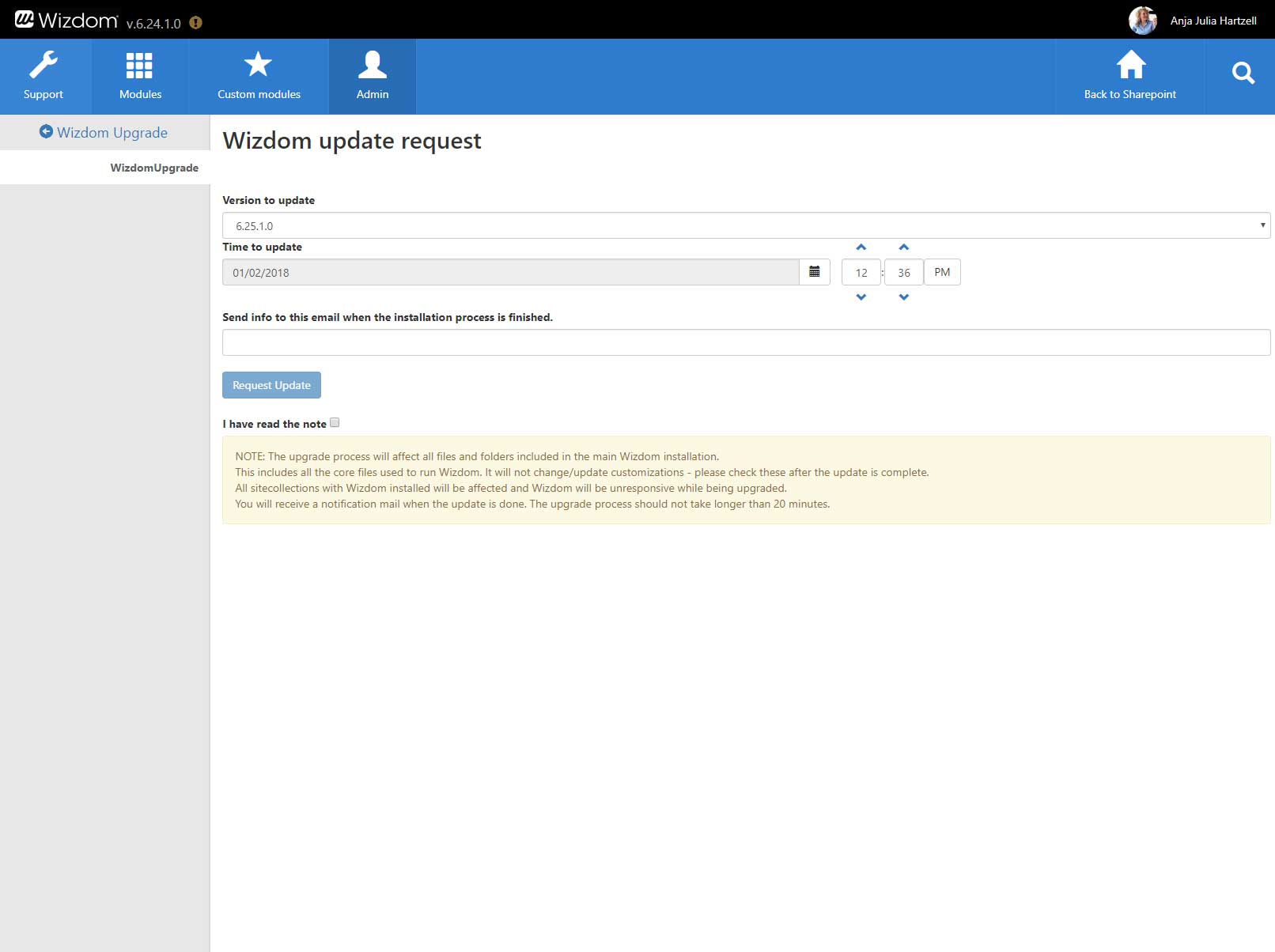 In 'Version to update', you select the version of Enterprise you want to upgrade to. You're given the option of upgrading to all versions released after the solution you're currently running on.
'Time to update' allows you to schedule the upgrade. E.g. to ensure the upgrade will disturb production the least, you can schedule it to take place at a time that is out of production hours.
After the installation process is finished, you will receive an email notification. Write the email address, you wish to receive the notification on, in the field 'Send info to this email when the installation process is finishes'.
NOTE: You can't start the upgrade process unless all fields in the upgrade page is filled in.
Finally, click 'Request Update' to start the upgrade of your Enterprise solution. Before you can set the upgrade in process, you need to confirm that you have read the note with important information about upgrading Enterprise.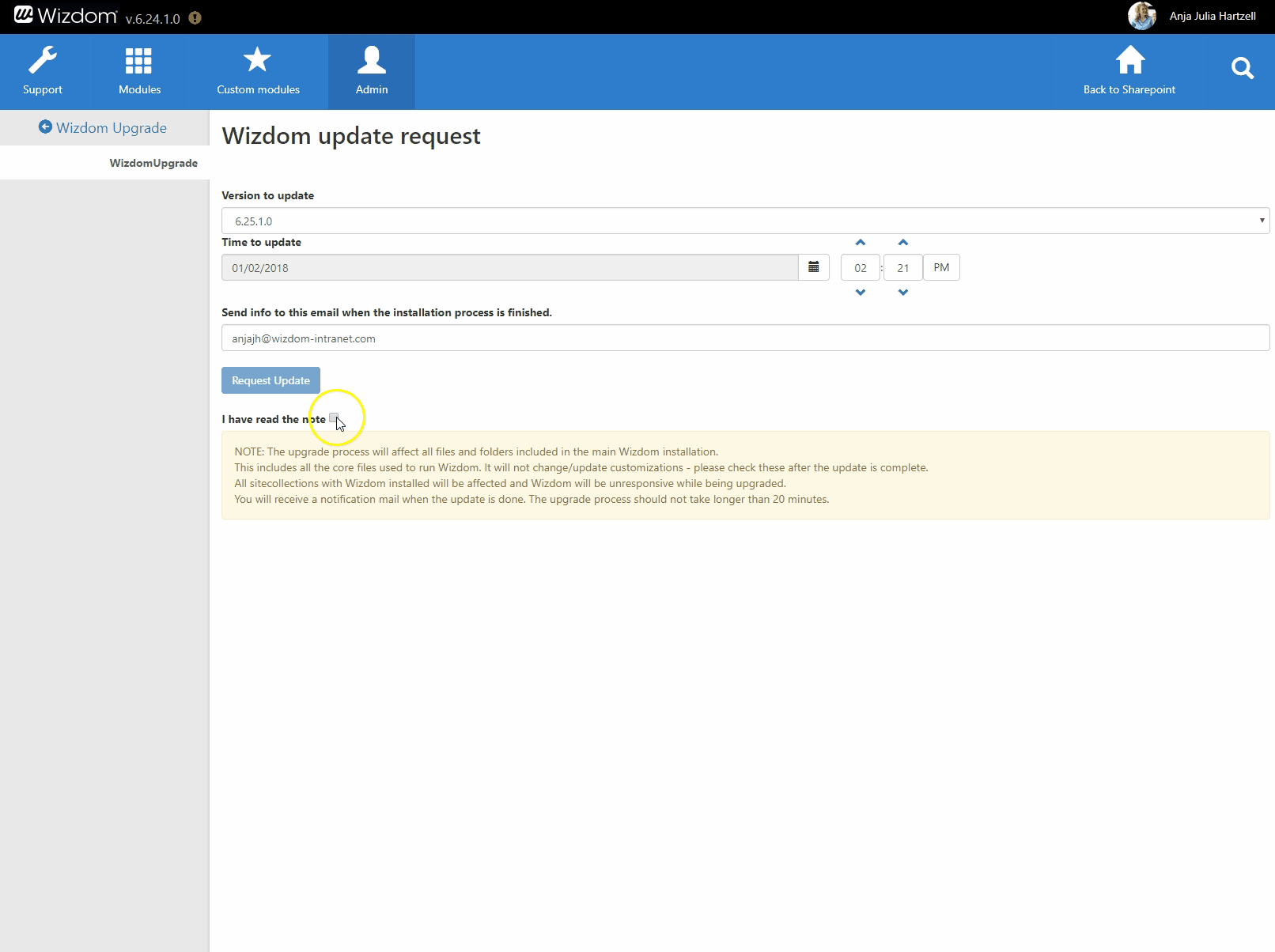 After the upgrade process is finished, a notification email will be send to the email address you've entered on the upgrade page. Your Enterprise intranet will, again, be available for all users and the version of Enterprise displayed in the Enterprise Configuration Center should correspond with the version you've just updated to.
NOTE: The upgrade will not change or update customizations. Therefore, if you have customizations in your solution, we recommend you to check these after the upgrade process is completed.