v3.55.0
New features:
Relationship Chart
This feature consists of providing an option to the organization admin to create multiple hierarchical relationships beyond the traditional Org Chart. It allows for representing functional hierarchy, specific projects as needed etc. You can find more about it here.
Enhancements:
Re-Design Org Directory Configuration
To accommodate the new Relationship Chart feature, a clear separation was created to differentiate configurations related to the Org Chart, the Relationship Chart, and configurations that are relevant to both charts. This separation ensures that the settings and options specific to each chart are clearly defined and easily accessible. By organizing the configurations in this manner, admins can efficiently manage and customize their Org Chart and Relationship Chart settings based on their specific requirements and preferences.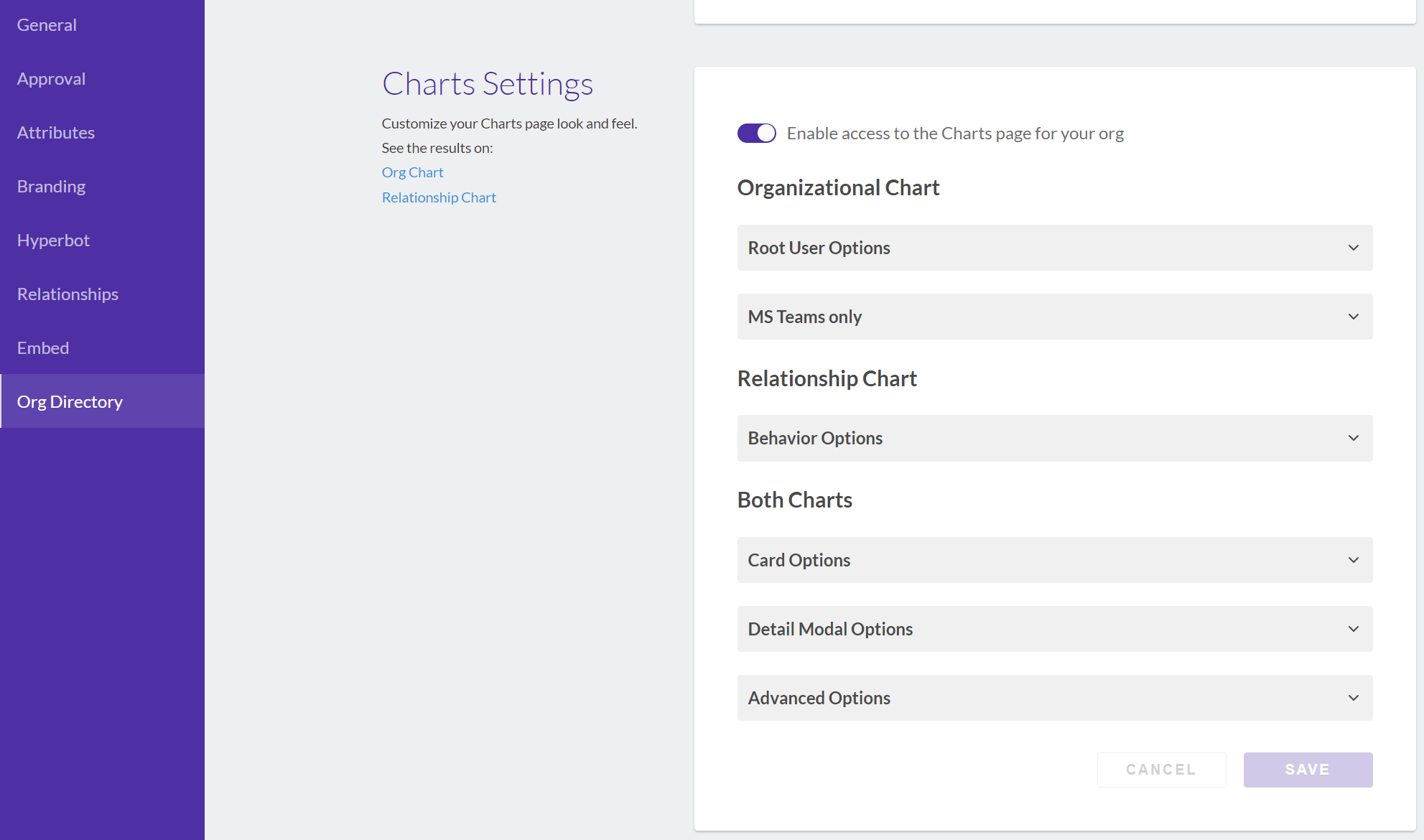 Bug fixes:
Org chart snippet does not work if Use Virtual Root User is not set.