Kanban Board web part settings
To access the configuration, the page containing the web part will have to be in edit mode. From there, locate the web part and click the 'Edit web part' – button inside the web part.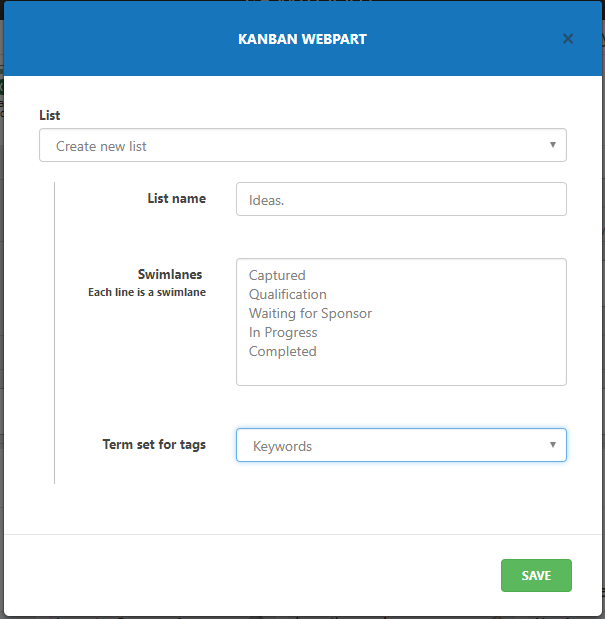 Tags used on a Kanban card are provided by a term set. This term set must be created before attempting to create a new Kanban list.
All terms specified in the selected term set can be selected as tags on a Kanban card.
A term set for tags could look like the image below:

The Kanban module is a good choice to extend with developed custom actions using webhooks, workflows etc. The goal could – as an example – be to automatically create a 'real' project site in the example above, where an idea gets accepted.