Introduction
The Profile Completion web part shows users the progress of their profile completeness, which motivates and reminds them to keep their profile complete and up to date.
Each web part can be customized. The customization includes the display template and the user profile fields that are used in calculation of profile completeness.
Profile Completion web part settings
In order to add the Profile Completion web part to an intranet page, perform following steps:
Pick the Profile Completion web part from SharePoint's web part gallery
Chose template – without adding your own, the default template is available
Select fields, which are mandatory to fill by the user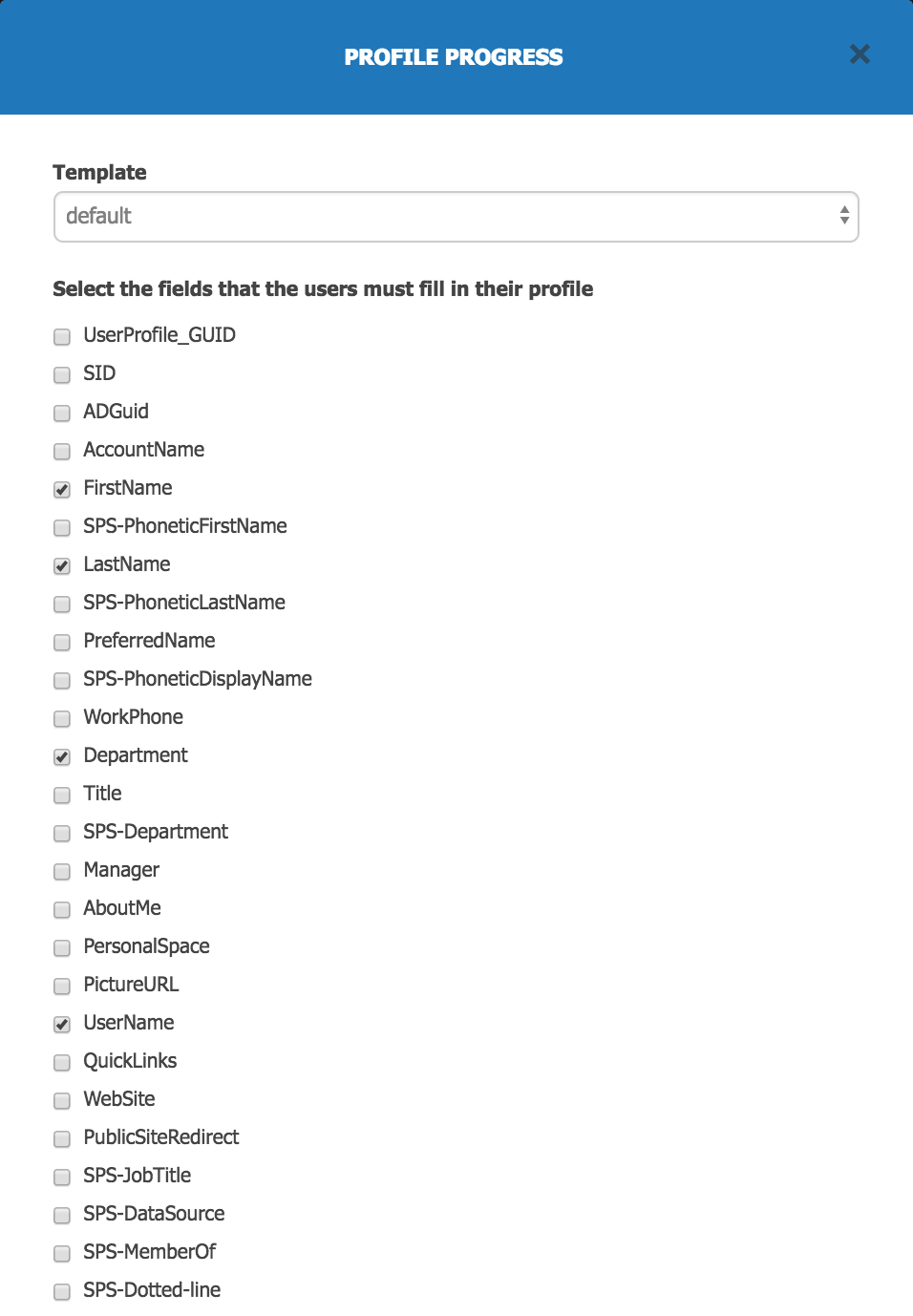 In each web part some user profile fields should be selected as otherwise the profile completeness would be calculated over all existing fields in the database (over 100 fields) and some of which are not visible to the user and the status bar would lose its informative value.
Profile Completion module settings
The Enterprise template mechanism enables you to customize the look, feel, and functionality of the Profile Completion module by the means of templates.
The Profile Completion module includes one template out-of-the box. This template displays a profile picture, a progress bar, and a link to add profile information.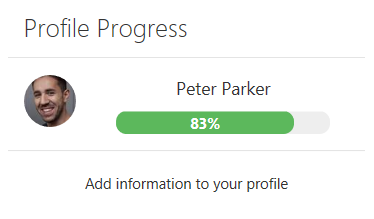 You find an overview of templates for the Profile Completion module under 'Templates' in the Profile Completion module administration. From here, you can edit existing templates and create new.