Introduction to Wizdom Analytics
Without insights you are missing out on key opportunities to manage and tweak important aspects of your intranet.
With Wizdom Analytics you can create reports that enable you to check if your intranet is performing according to your digital strategies. The module is administrated and configured in Wizdom Configuration Center.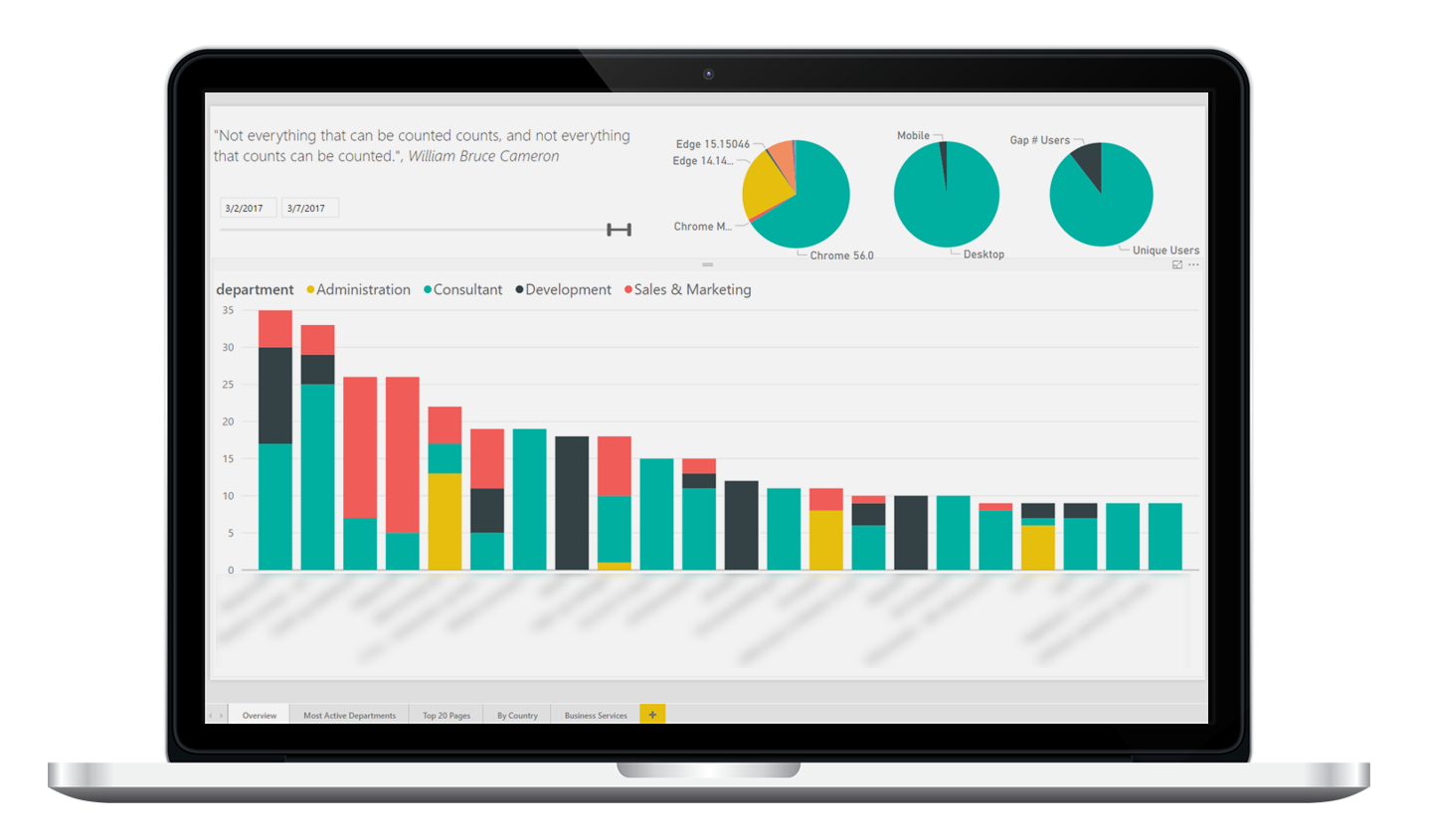 In this article:
The power of Wizdom Analytics
Tracking user activity
The power of Wizdom Analytics
Collect information from all activities on your intranet
Collect information from your intranet with Wizdom Analytics and register who visited which page at what time from which location and on which device. Anonymized user data is stored inside Wizdom for 100% GDPR compliancy.
Collected usage data includes:
Date and time.
Name of pages.
URL's.
User ID's, department, country, city and access location.
Browser types.
Operating system.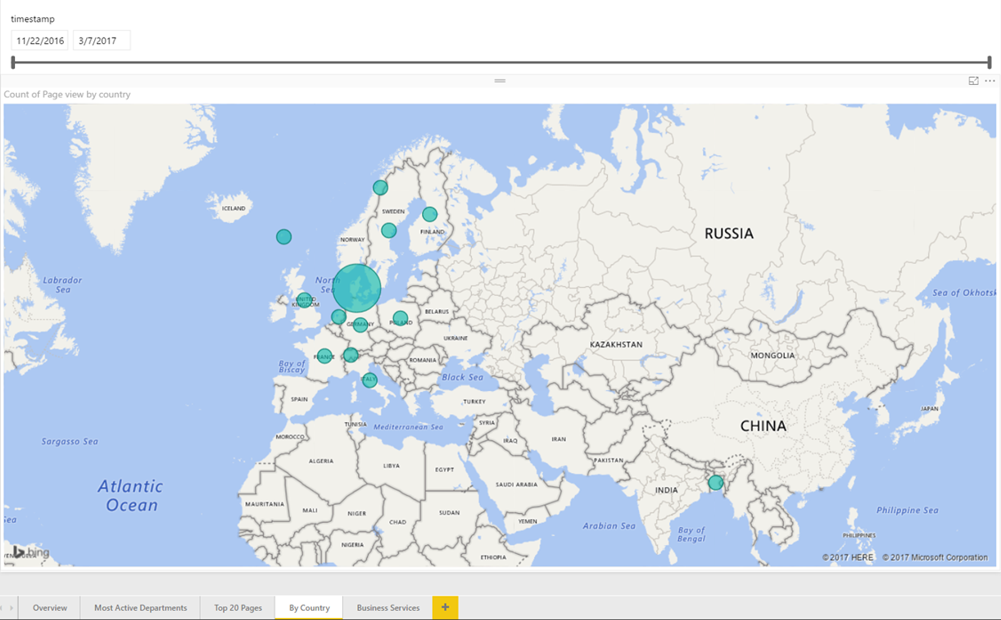 Easily build flexible and filtered reports
Build your reports in whatever tool you prefer, such as Microsoft Power BI or Microsoft Excel, by using a query that allows you to pull the logged data from Wizdom Analytics into an analytics tool of your choice. By keeping the dataset raw and untouched, you can process so it aligns with the objectives of your organization. Reports provide valuable information on when your intranet users are most active, intranet usage per department, most read corporate news, noticeboard news and channels, popular pages and much more.
Simply point & click to update your filtered report in real time.
Manage your intranet success with Wizdom Analytics
Use key identifiers from reports to evaluate the successfulness of your digital strategies and let Wizdom Analytics help measure your company's intranet adoption.
Tracking user activity
The Analytics module tracks user logins, user department, user location, and pages visited. The user's name is anonymized and hidden behind a unique ID number which the system assigns to each all users. In that way, the system is GDPR compliant while providing useful insights for your organization.

By ticking the box 'Allow Wizdom to collect anonymous data to help improve the product' you agree to share your data so Wizdom can continue to improve and develop.