Introduction
Enterprise, traditionally, uses groups specified in AD to target content to audiences. This allows intranet editors and admins to direct content to groups created in AD. However, this method solely allows you to target content to these specified AD groups.
With the 'LiveTiles Audiences' module we've put the control of creating groups for content targeting in the hands of the Enterprise intranet administrator. The module enables you to create own groups to target Noticeboard channels, content in the mega menu etc. to any audience you can think up.
LiveTiles Audiences Module Settings
Creating audiences for content targeting
To create an audience for content targeting, go to the module administration of the 'LiveTiles Audiences' module.
Click the 'Add Audiences' button to start creating a group of people to target with content.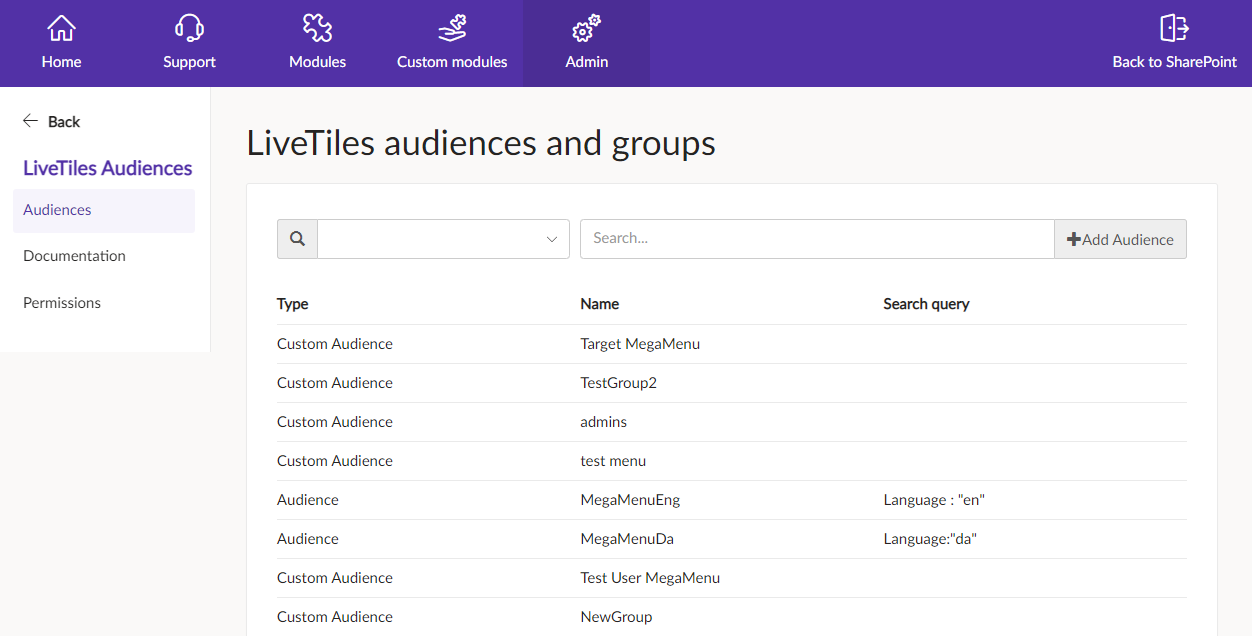 The module offers two methods to create audiences:
1) Search queries
The type 'Audience' lets you retrieve members of the audience by using search queries. You can use all SharePoint's user profile properties to get the members, e.g. hire date, skills, location etc. This group type will be synchronized regularly and the group is, therefore, dynamic as the members are retrieved frequently based on the search query you've set up.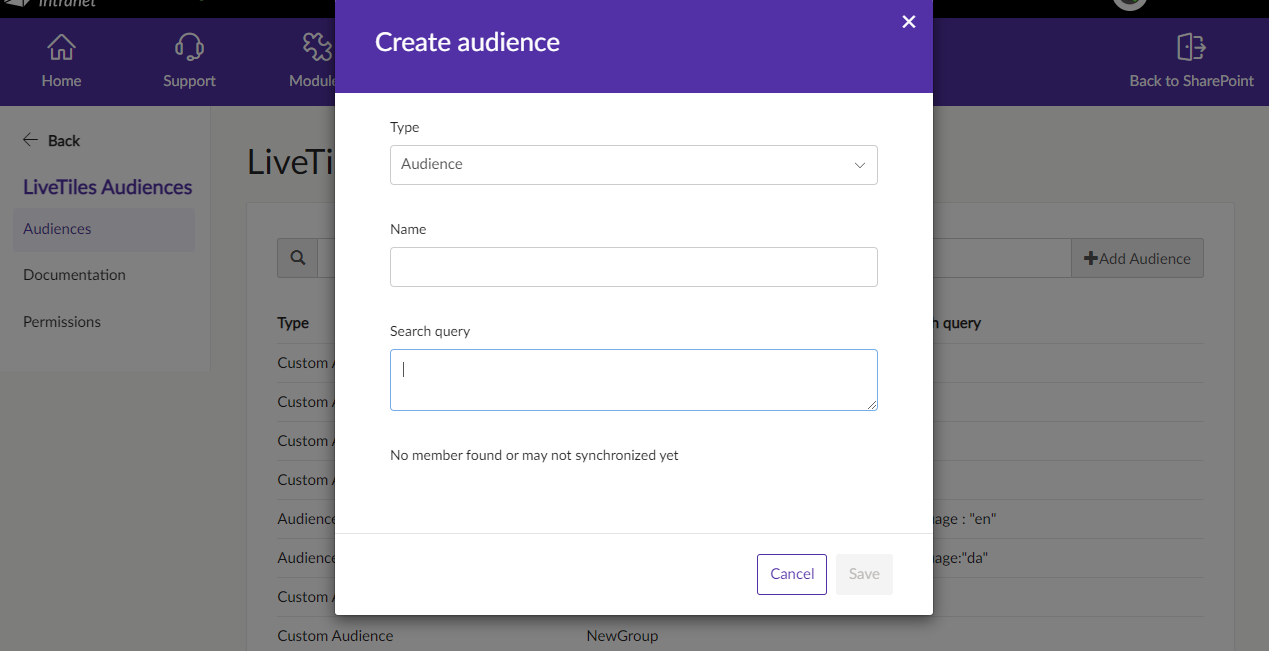 2) Custom Audience
The type 'Custom Audience' lets you manually select members of the audience using a people picker. This group type is static as it will not retrieve its members by search.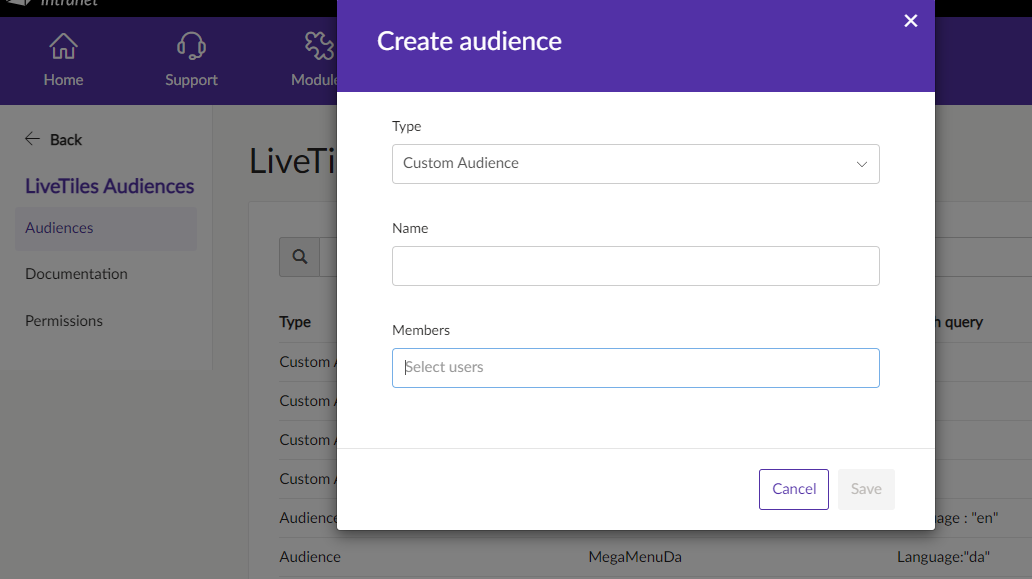 After you have provided the audience with a name and saved your settings, you're ready to use the audience for content targeting.