In this article
What are News in Reach
In LiveTiles Reach, the content is divided into different types (content types). The best known are "News", "Posts", "Events" and "Pages".
The "News" correspond to classic news articles like in a daily newspaper. These articles are created by authors.
Creating News
To create news, navigate to the section "News" and click on the edit icon on the right hand side.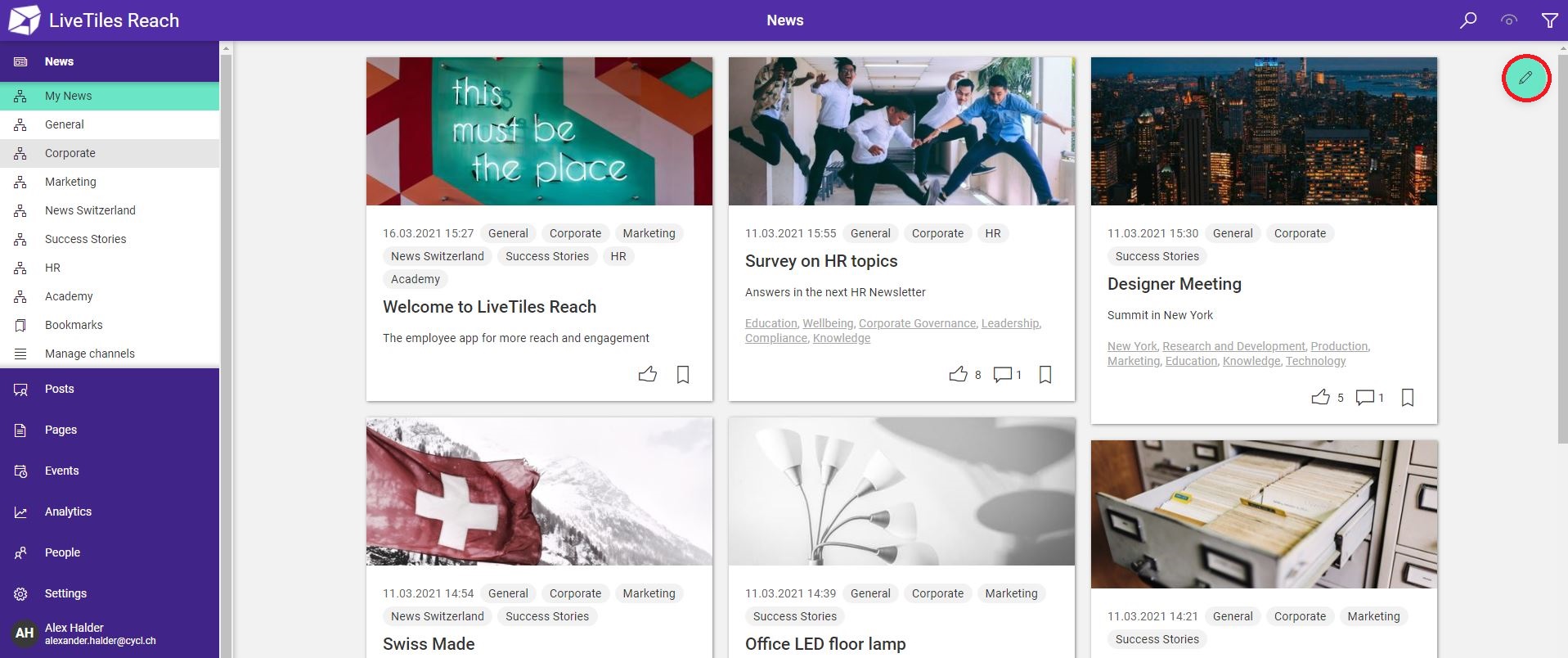 On the news overview page the news can be created and managed: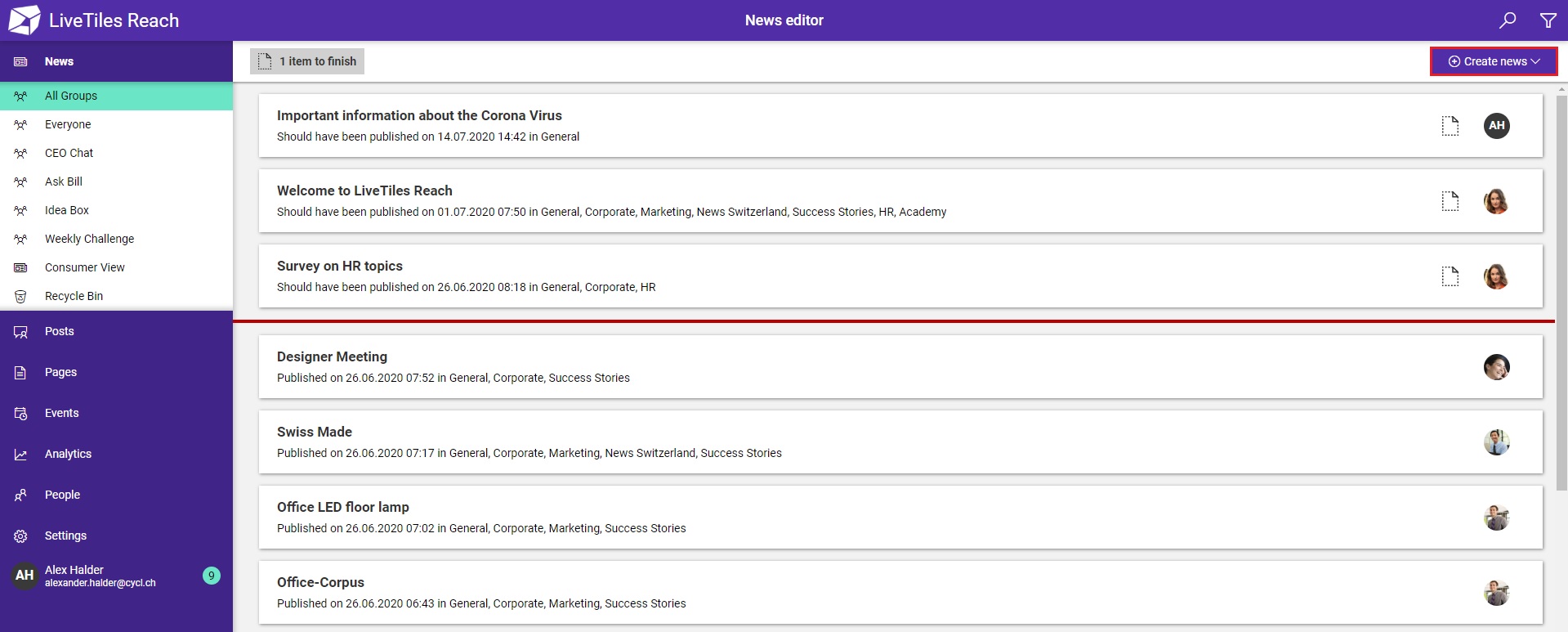 In the left navigation select the group in which you want to create the news. With the button "Create news article" an empty template is opened.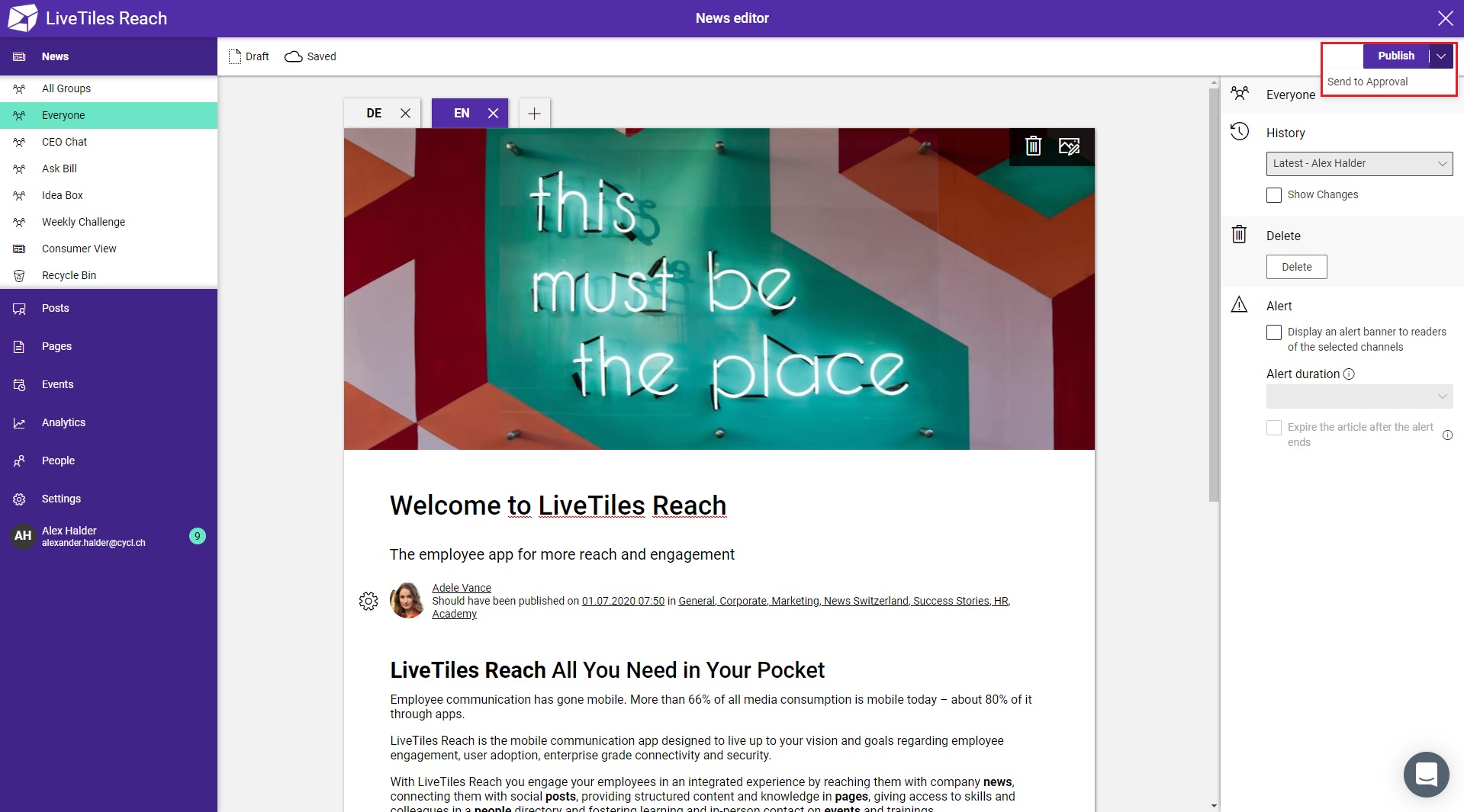 A news article can also be created in multiple groups. To do this, select "Edit groups" on the right side and select the desired groups.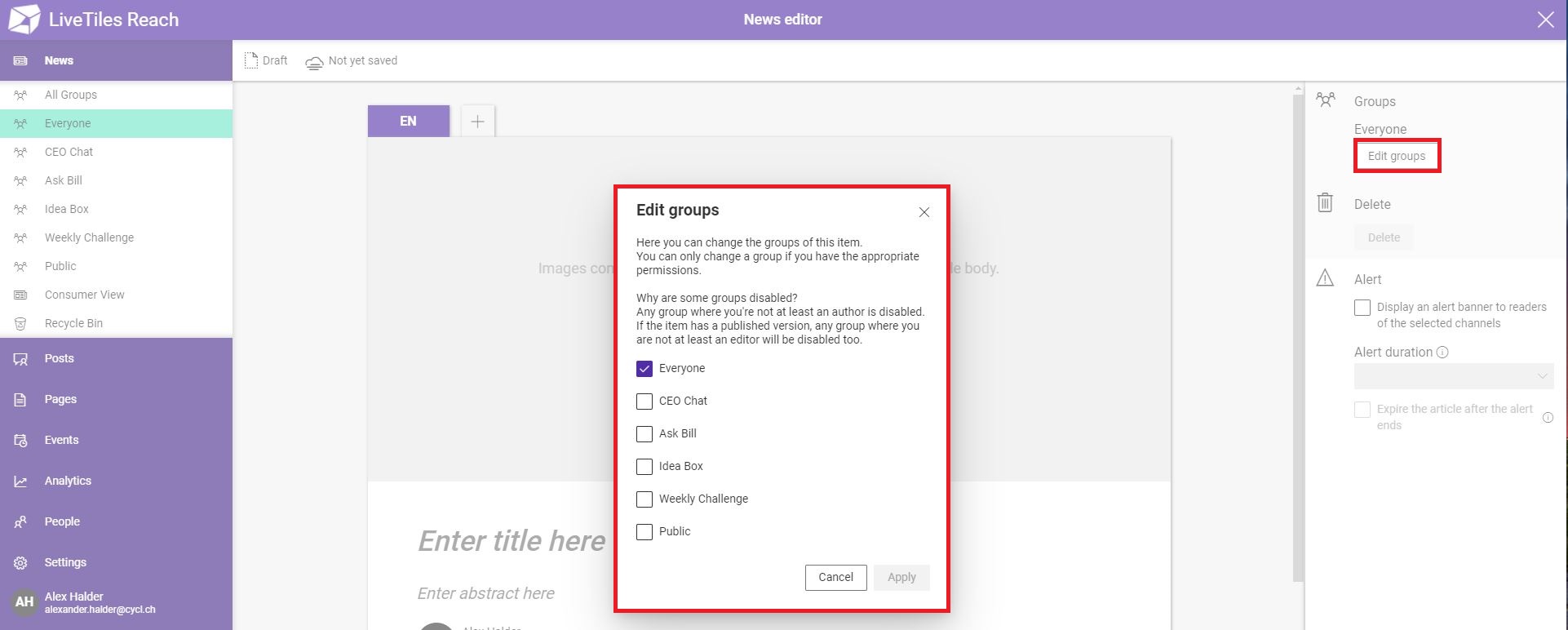 The content is entered similar to a Word document.


News articles can also include content from external sources. When you open the news article, the external source is opened automatically.
Polls can also be added to news articles.


Don't forget to approve (publish) the news article so that the article is visible to the readers.


Published articles can be unpublished at any time, e.g. to make corrections to the content. Authorized authors/editors see this function in the edit mode of an article:

If a news article is to be published or unpublished at a certain point in time, this can be configured via the publishing settings:


Activate read confirmations
If you want to ensure that recipients of an important news have actually received or opened it, LiveTiles Reach offers the possibility to request a read confirmation per news article.
To activate the readers confirmation, simply check the checkbox "Ask readers for confirmation" in the editor:
Users can now set the marker in articles with read confirmation request: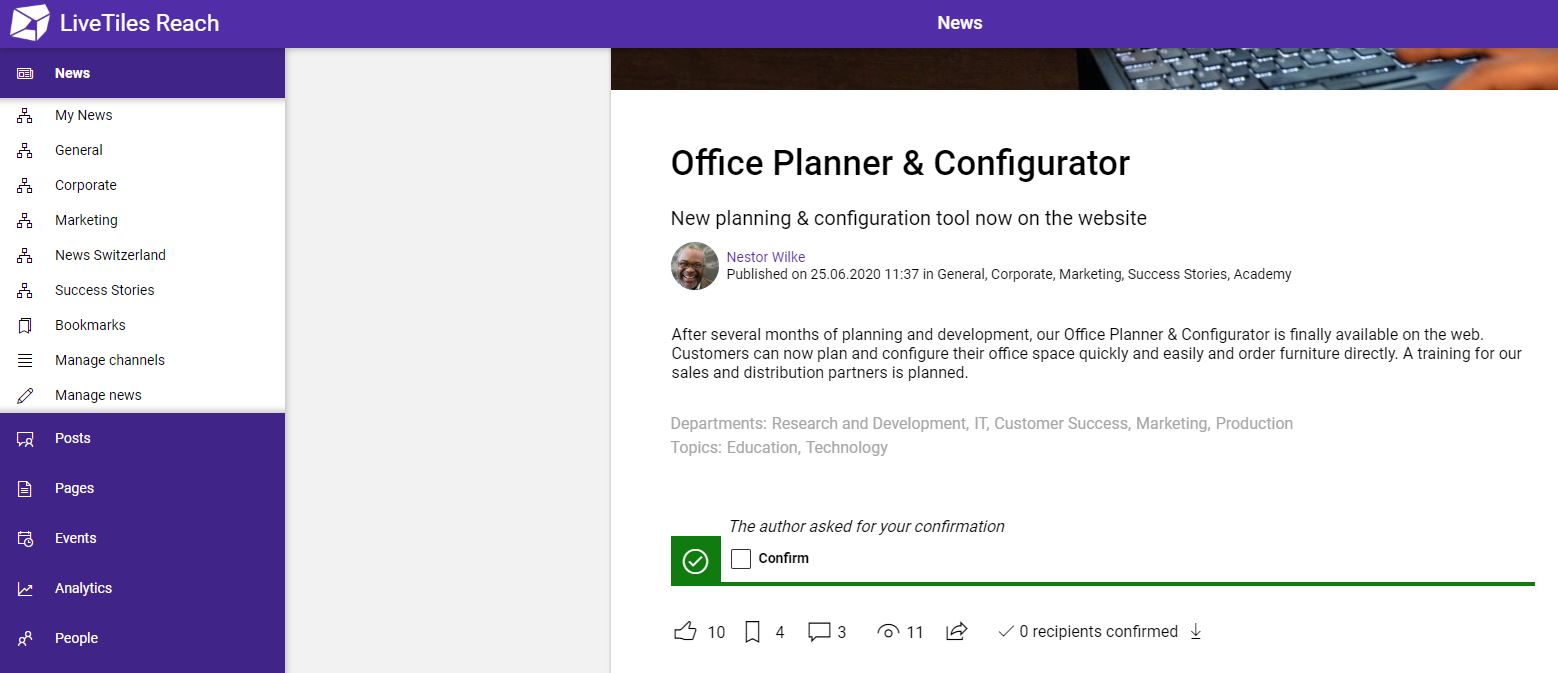 By downloading a provided Excel file, all reading confirmations for the article can be viewed clearly:

Creating news on behalf of another person
Each article in LiveTiles Reach displays an author, which is entered in the publishing settings. However, if you do not want to display the author, but another person, you can use the field "On behalf of: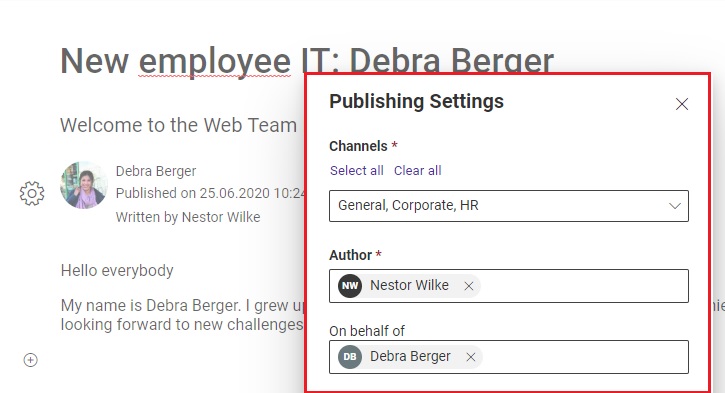 Sending newsletters from LiveTiles Reach to, for example, customers
You can send a newsletter from LiveTiles Reach. For this purpose, a separate channel can be set up, containing only newsletter articles. To ensure that the format or content always look uniform, an existing article can be duplicated in the editor to use a certain framework:


The customers who are to receive the newsletter can be authorized as readers in a new group. After a new news article is published, a push or email notification is sent to the recipients, depending on the profile settings. External customers who do not use LiveTiles Reach via the mobile app, for example, can easily read the news articles in the browser on their PC/notebook.