In this article
What is the Chat in Reach?
With the Chat module, Reach offers people a chat service available within the environment of their secure, branded employee app.


Starting a chat
Anyone can start a chat. Navigate to the menu item "Chat" in the left menu bar and click on the "+" icon in the upper right corner.

Enter a chat partner in the upper field to start a chat with this user. You can also add more than one user to start a group chat.

Chats with one chat partner can also be startet via user properties.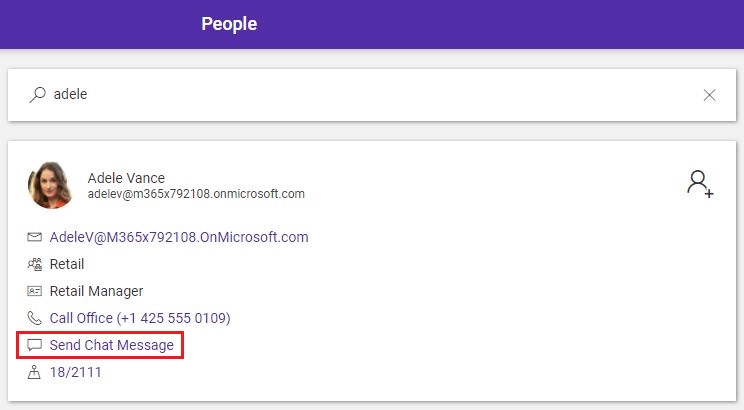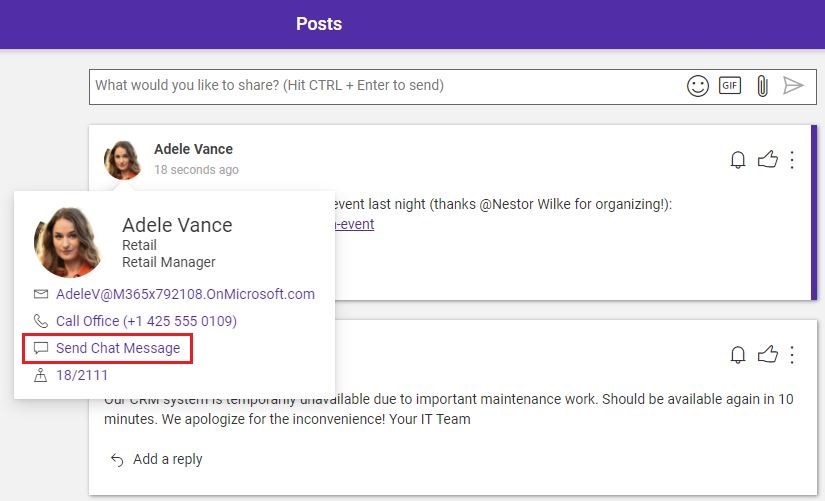 You can start the chat by entering the text in the field below. Emojis can also be used. Via the arrow icon the chat message will be sent.

Own messages are displayed in white. Messages of other chat participants with a blue background.

Emojis, Gif's, images and other kind of attachments can be posted.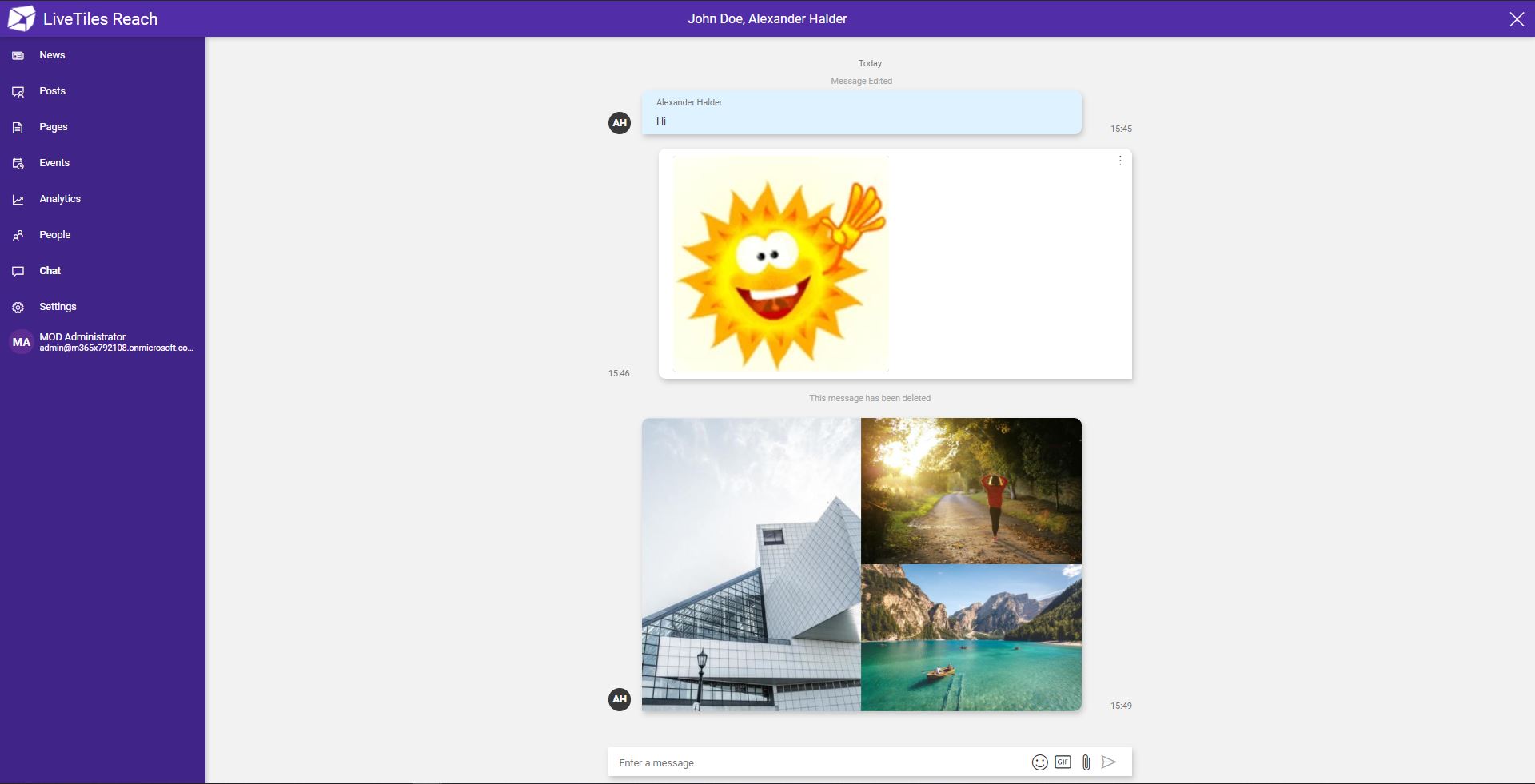 Click on Chat in the left navigation to get an overview/history about all chats. You can continue a chat by clicking on it. A new chat or a new answer is indicated in the left navigation and the chat is highlighted. Depending of your notification settings, a mobile or a browser push notification is sent.



Group chats can be renamed by clicking on the participants at the top of the chat: