In this article
Introduction
In order to ensure experiences that are built around inclusivity, LiveTiles provides a range of features focussed on improving the accessibility of our products. We follow the recommendations set out in Web Content Accessibility Guidelines (WCAG) 2.1 (w3.org).
Listed below are some explicit features and functionality addressing accessibility. For more detail regarding how LiveTiles Reach complies with WCAG, feel free to get in contact with your LiveTiles representative.
Colour Contrast Checker
Our new Colour Contrast Checker uses WCAG 2 (the world's authority on web accessibility) formula to help you identify your colour contrast ratio and improve for compliance.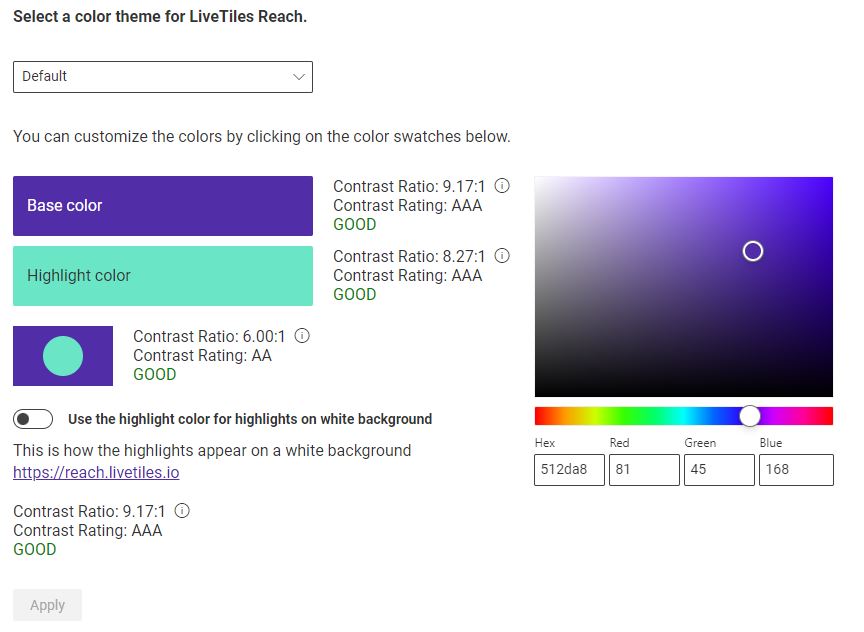 Alternative Text on Images
When adding images to News articles or Pages in Reach, authors can specify a caption on the image. This will be used as a text description for the image.
For News articles, there is also the ability to add Alternative Text to the banner image of the article. This can be seen in action below: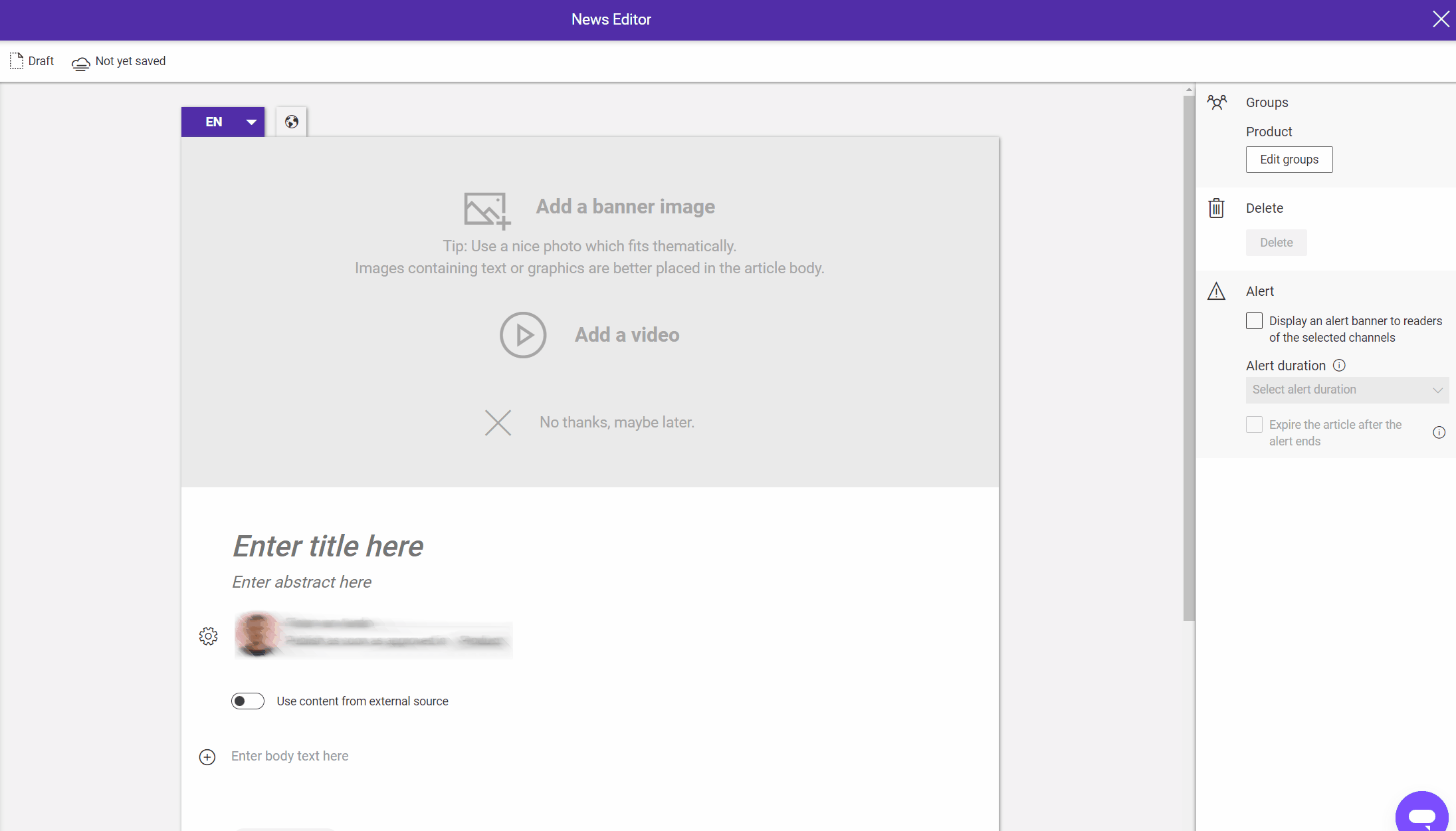 Visual Focus Indicator
A focus indicator is a visual indicator that "highlights" the currently focused element. For example, keyboard users navigate their way through by pressing the "tab" key. This allows them to jump from one interactive element on the page to another. A visible focus indicator is a requirement under the Web Content Accessibility Guidelines (WCAG).
In the below GIF, you can see the focus indicator jump between the different elements of News articles every time the user hits the "tab" key.