In this article
Communication channels
To support recipient-friendly communication, LiveTiles Reach offers the ability to communicate content through logical channels. These are similar to the channels of a TV or radio or a playlist.
Content must be assigned to at least one channel, but can also be published to multiple channels. This is also analogous to the TV: the same broadcast can be broadcast on several channels.
Typically, channels should be formed according to thematic or organizational criteria, whereby the criteria may be easily mixed - even should. Unlike the keywords that need to be structured into normalized categories to work well, the channels are much more inclined to the reader's intuitive sensibility. Good examples are:
[Your company name]: Content that affects the organization as such
Achievements: Reports of success from the sale, e.g. projects won
Products: Innovations from the offer, e.g. new marketing documents
My job: Information from HR, e.g. new regulations, further education, events
Innovation: Exciting background reports on areas in which the organisation operates
Alternatively, the channels could also be named purely organizationally – but from the reader's point of view, the above terms may be more comprehensible:
Company (instead of [your company name])
Sales (instead of achievements)
Marketing (instead of products)
HR (instead of My Employment)
Development (instead of innovation)
Manage channels
Channels are defined and managed in the LiveTiles Reach settings in the Channels area:
A new channel can be added via the Plus button.
By clicking on the globe icon, the name of the channel can be translated into other languages.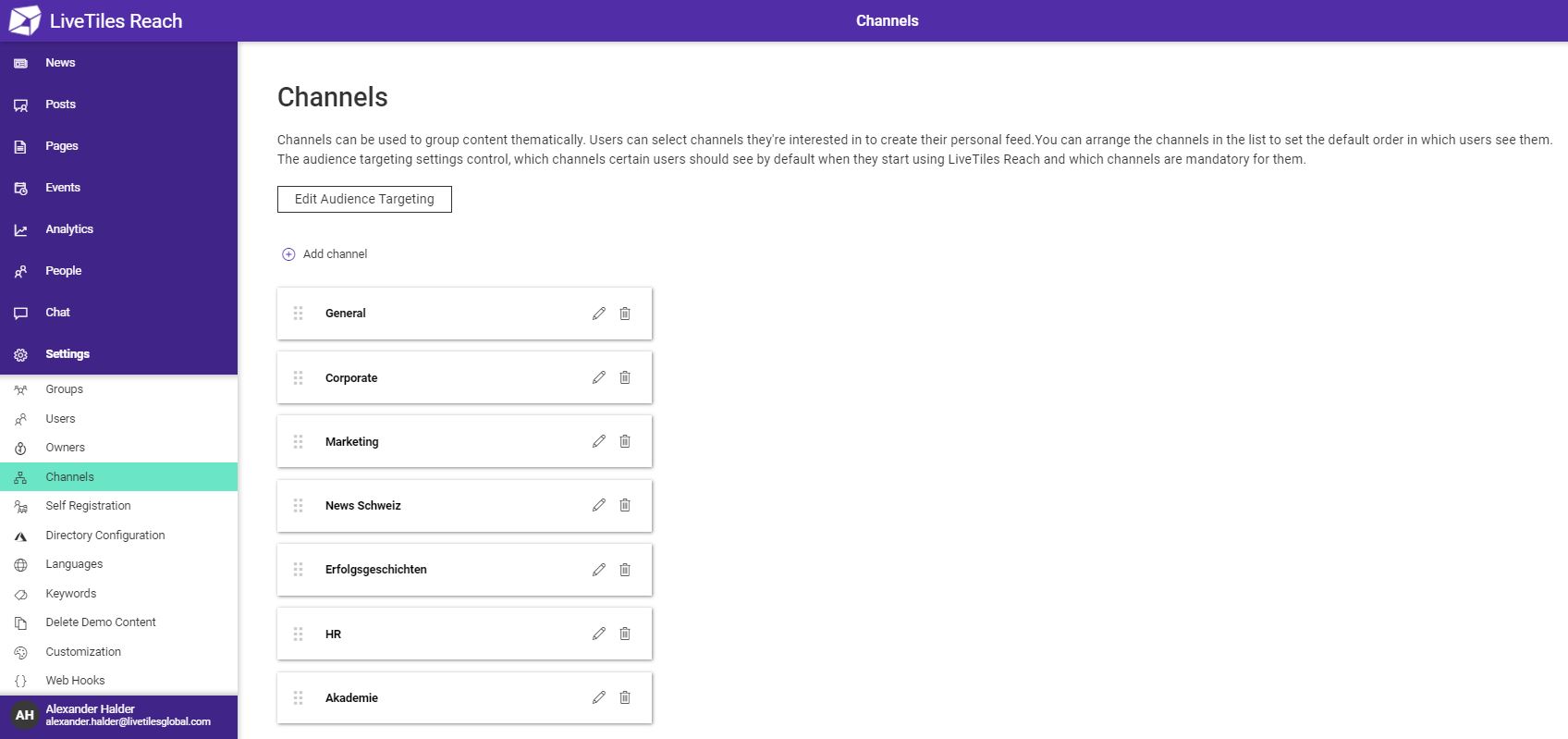 Manage audiences
The button Edit Audience Targeting link takes you to another page where you can assign the default and mandatory channels to different audiences. You can also preset the notification of the channels. LiveTiles Reach controls which channels a reader sees by default if they belong to a specific audience. A reader can belong to several target groups and sees the channels of all his or her target groups accordingly. Target groups can be defined on the basis of the following criteria, which can be linked to and or linked to:
Membership of a group: the reader is a member of a specific Active Directory group.
Profile property: a field from the reader profile has certain values. The available fields are City, Country, Department, Job Title, and State.
For non-Azure AD users, "Job Title", "Company" and additional custom profile properties are available. Note: Notify us if you want to use custom profile properties.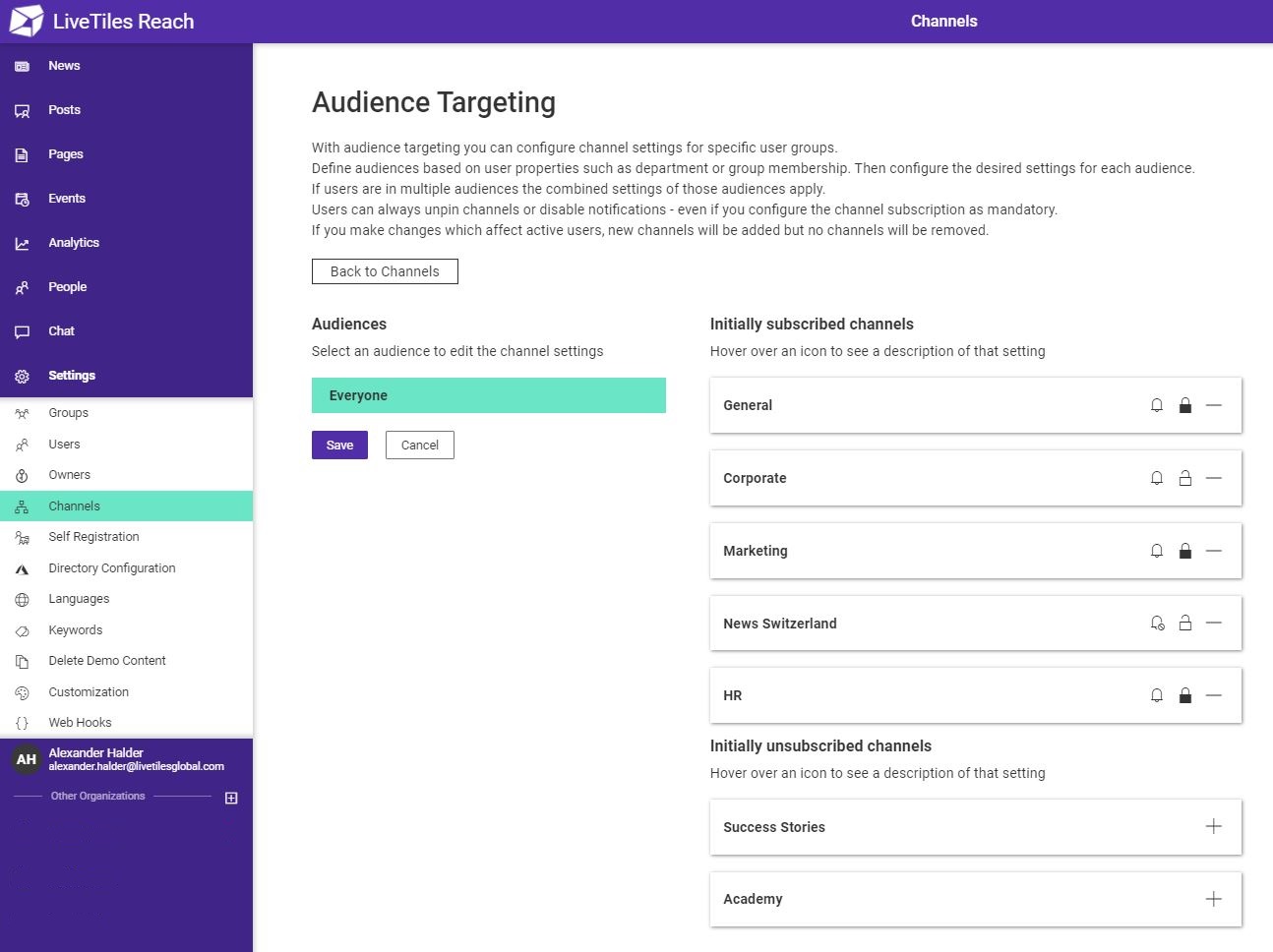 It is easy to localize content via target groups, i.e. employees from Switzerland automatically see content related to Switzerland, while, for example, employees from the USA see such content with reference to their location. Or they get a professional connection by forming the target group via the department or thefunction (job title).
Channel navigation
Readers can use the channels in the news area as navigation. The channels corresponding to their target group are automatically displayed as navigation. More channels can change them easily add or remove from navigation via Manage channels. Here, the notifications per channel can also be switched on and off in general. Mandatory channels are marked with a "lock" icon and cannot be unsubscribed.